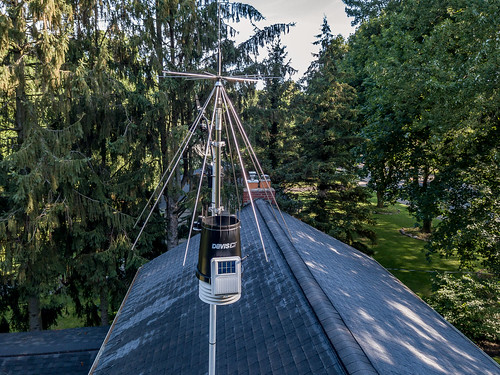 | | |
| --- | --- |
| Hardware | Davis Vantage Pro 2 Plus |
| Signal Quality | 97% |
| WeeWX version | 4.10.2 |
| Belchertown skin version | 1.1 |
This page is very much a work in progress, we will add more content here soon.
This website is automagically updated in real-time (about every 2.5 seconds) with weather observations from a Davis Vantage Pro 2 Plus personal weather station located in the Village of Webster, Town of Webster, Monroe County, New York State. Weather data is received by the Davis Console and sent via USB cable to a RaspberryPi server running the WeeWx weather parsing software. WeeWx then streams the weather to a web server located in Manhattan.
The weather station provides the following readings:
Temperature
Humidity
Wind speed
Wind direction
Rainfall
UV
Solar radiation
Barometric Pressure
The rest of the observations on this website are done via software calculations and quality control checks to make sure the data is valid.
All weather observations are also posted to the following websites:
Software used:
Credits:
Want an about page like this? You can view my about page source here.